Have you a Septuagint? If not, sell all you have, and buy a Septuagint!

—Ferdinand Hitzig
The study of the New Testament would be severely limited without our knowledge of the Septuagint. Although legend has it that 70 separate Jewish scribes miraculously translated the Old Testament in 70 days, the Septuagint was actually translated over the course of two centuries, beginning with the Torah and finishing with the section known as Ketuvim, or the Writings, works such as Chronicles and Ezra/Nehemiah. Upon its completion, it was considered the standard translation for the Jewish diaspora communities, those groups of Jews who lived outside of Israel and did not speak Hebrew or Aramaic as their primary language. Certain Jewish writers, such as Josephus and Philo, considered the Septuagint to be as inspired as the Hebrew original. It is probable that the Septuagint was the primary text used in the synagogue outside of Israel.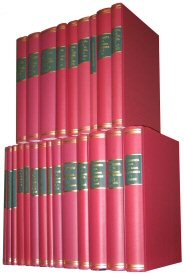 After the time of Jesus, the early Christian communities adopted the Septuagint as their primary Old Testament translation of choice, since most Christians at that time spoke Greek rather than Hebrew or Aramaic. The writers of the New Testament quote extensively from the Septuagint, even when the translation takes liberties with the Hebrew original. After the time of the apostles, the early church fathers continued to use the Septuagint, reading the text with an eye to Christological interpretation. It was only until the time of Jerome and his translation of the Hebrew text into Latin that the Western church abandoned the Septuagint. However, the Eastern Church still looks to the Septuagint as the inspired Old Testament text.
Studying the text of the Septuagint helps us to better understand the world of the New Testament. The early Christians lived and breathed the Old Testament, and being Greek speakers, they used the Septuagint text. Although editions of the Septuagint have existed for a number of years, the 20th century saw an explosion of interest in the study of the Septuagint. German scholars, working for nearly a century, have produced the finest critical edition of the Septuagint yet. Whereas Rahlfs's edition of the Septuagint contain cites a handful of manuscripts in its critical apparatus, the Göttingen Septuagint cites over 120 manuscripts, the church fathers, and the other ancient translations of the Old Testament. For those interested in textual criticism of the Old Testament or how Christians interpreted the Hebrew Scriptures in Greek, the Göttingen Septuagint is the best available resource for study.
Normally, we offer the Göttingen Septuagint for $699.95; over 75% off of the print cost. However, for our Back to School sales event, we are cutting the price in half. For Back-to-School, you can get this essential resource for only $359.95. However, once the sale is over, these works go back to full price. Don't miss out on this great opportunity to own one of the best resources for Septuagint study.