Right now, you can order or pre-order any of 23 Mobile Ed courses for less than $300. Take a look at all of the courses we have to offer!
Featured courses
BI201 the Story of the Bible with Michael Goheen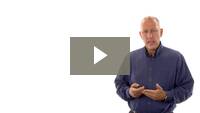 In this six-hour course Dr. Goheen examines the overarching story that connects all 66 books of the Bible together. If you enjoyed Dr. Goheen's book The Drama of Scripture, this course will be right up your alley. Perfect for the layperson who wants to connect the dots of Scripture and get the big-picture, and will be of great help to Sunday school teachers and pastors as they prepare to teach God's Word.

Get it for $229.95 or learn more
OT291 The Jewish Trinity: How the Old Testament Reveals the Christian Godhead with Michael Heiser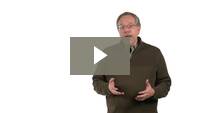 Dr. Heiser takes a startling and informative look at how God is conceived of and portrayed as more than a single person throughout the Hebrew Bible. Whether you're interested in apologetics in a Jewish context or studying systematic theology, this course will shed light on a difficult and complex issue—with new insight.
Pre-order for $89.95 (40% off) or learn more